International Opportunities
Posted on August 17, 2013
In July, AquaTerra was invited by the BC Ministry of International Trade to give a presentation to a delegation of companies from the Guangdong province in China.
Using a translator, AquaTerra presented its key services including Environmental Assessments, Environmental Monitoring, Fish / Wildlife, Urban Planning and Development, Habitat Restoration, Enhancement and Compensation, and Media Sampling.
Following the event, a number of companies expressed interest in learning more about AquaTerra and our interest in partnering with companies based in China. Stay tuned!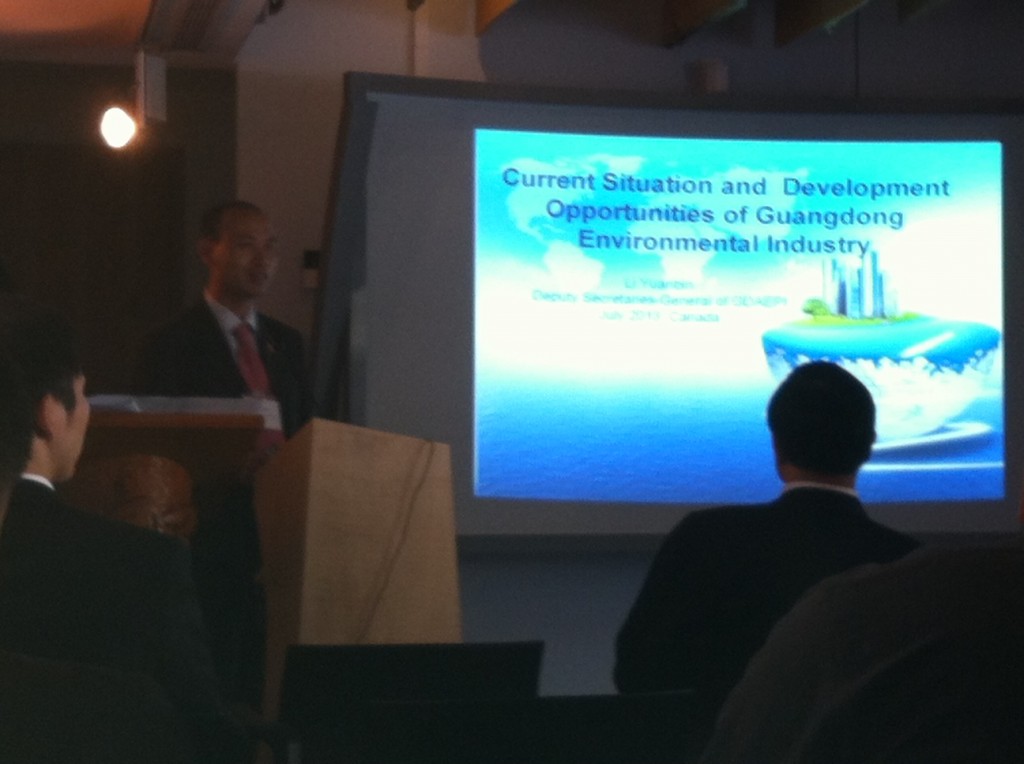 This entry was posted in Announcements. Bookmark the permalink.